Death to spies Pc Espanol x-download.org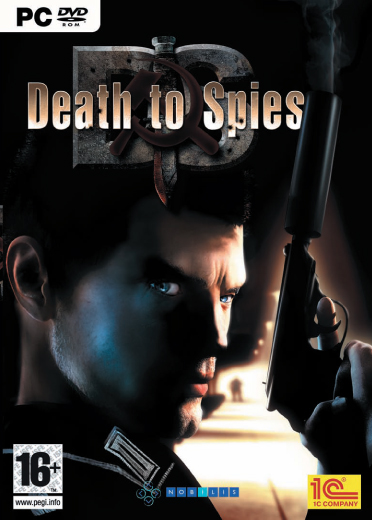 Encarnaremos a un capitan del 4º departamento de espionaje sovietico, ha sido llevado ante sus superiores para prestar declaracion sobre todas las misiones que habia completado en su pasado para el ejercito ruso. Cuando nuestro protagonista comience a relatar su historia sera cuando nosotros tomemos control del personaje y sera a partir de ahi cuando empezaremos a jugar. Inmersos en la historia de su vida militar (por definirla de alguna manera) deberemos de cumplir numerosas y variadas misiones repartidas a lo largo de once extensos y detallados niveles. Son muchas las misiones principales que tendremos que completar (robar documentos o vehiculos, hacer sabotajes, intentar pasar desapercibido…etc.) pero por si a alguien le pareciesen pocas nos encontraremos ademas con misiones secundarias que podremos realizar o no, pero que sin duda anaden mas horas de juego y diversion a las que ya de por si ofrece la historia principal de Death To Spies.





Nombre:Death to spies
PESO: 1,13 Gb
Plataforma: PC
Genero: Accion, aventura
Fecha de lanzamiento: 2007
Desarrolla: Haggard Games
Edad recomendada: +16







Sistema operativo: Win2000/XP/Vista
Procesador: 1,7 GHz
Memoria RAM: 512 MB
Video: 128 MB
DirectX 9.0c

probado en w8 64 bits
istalasion normal si al final te sale un error es normal


no nesesita crack







Tutorial Como DESCARGAR de la Pajina de X-D
http://www.x-download.org/como-descargar-de-www-x-download-org/

DESCARGAR  
!